Commercial Carpet Cleaning Services in Orange County
Commercial Properties Only

- We Do Not Service Residential Properties
A reliable commercial carpet cleaning service is a must for your Southern California office.
First impressions matter, especially when it comes to business. Your office is a reflection of your company, so you need to make sure it looks presentable at all times.
Foot traffic will wear down the carpet, dirty it, and make it appear old and weary. When this happens, your office will seem aged as well.
Over 70 Years of Professional
Janitorial Contracting Services in Southern California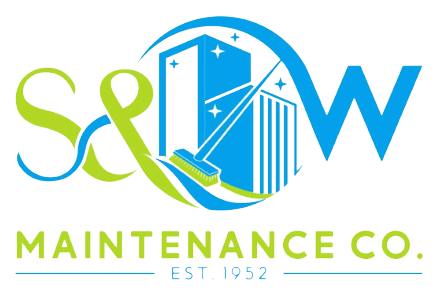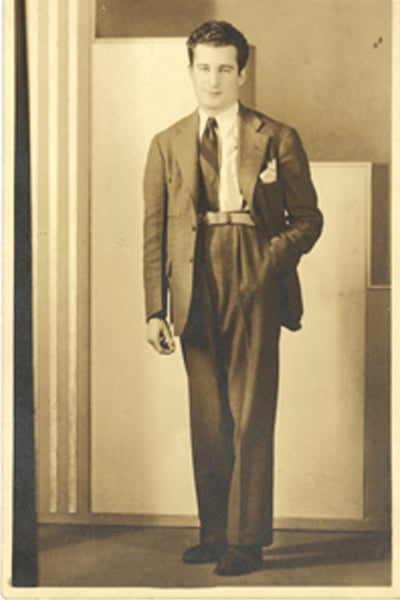 S&W Maintenance Co. is part of an elite group of janitorial contractors in Orange County that have surpassed the seven-decade mark in business.
Throughout the over seventy years of service, S & W has maintained the core values established in 1952 by Sydney Wulwick, the company founder. It's time to call in the commercial carpet cleaning experts.
When we come into your office for commercial carpet cleaning, we're not just coming to give the carpets a vacuum. Our process will make you feel like your offices have been given a much needed facelift.
The Benefits of Commercial Carpet Cleaning
At S&W Maintenance Co., we understand the importance of keeping your commercial facility in top condition. A clean and well-maintained space not only makes a good impression on customers and clients, but it also creates a safer and more pleasant environment for employees. Regular vacuuming can help to extend the life of your carpets, but it's important to have them professionally cleaned on a regular basis as well. Here are just a few of the benefits of professional commercial carpet cleaning.
Improved Air Quality
Carpets tend to trap dust, dirt, and other allergens, which can lead to poor air quality within a commercial space. This can be especially problematic for facilities that provide services to people with allergies or respiratory conditions. Having your carpets professionally cleaned on a regular basis can help to improve air quality and create a healthier environment for everyone.
Extended Carpet Life
Regular vacuuming can help to remove surface dirt and debris, but it's important to have your carpets deep cleaned on a regular basis in order to remove all the dirt, dust, and allergens that can become embedded in the fibers over time. Professional carpet cleaning can help to extend the life of your carpets by keeping them free of trapped dirt and debris.
Improved Appearance
Dirty carpets can make even the most well-maintained commercial space look neglected and unkempt. Regular professional carpet cleaning will keep your carpets looking their best and create a positive impression on customers, clients, and employees alike.
Very Low Moisture Carpet Cleaning is the Wave of the Future
If you manage a building in all areas, then you know how important it is to keep your carpets clean. Not only does it create a more inviting atmosphere for tenants and guests, but it also extends the life of your carpeting. There are many methods of carpet cleaning, but very low moisture (VLM) cleaning is an increasingly popular method that offers many benefits.
What is VLM Carpet Cleaning?
VLM carpet cleaning is defined in the industry as a method of carpet cleaning that limits drying to 1-2 hours. We achieve this through encapsulation cleaning, which allows for quick 30 – 90 minute dry times. Encapsulation chemicals surround and capture dirt, as opposed to "wet" cleaning that uses detergents and the natural solvent properties of water to loosen the dirt.
Little Moe-Cleaner System
At S&W Maintenance Co., we use the Moe-Cleaner system for our VLM carpet cleaning needs. The Moe-Cleaner system uses Low-Moisture Encapsulation Technology to organically clean. It also cuts water usage by 80% and dries fast in 40 mins.
Is VLM Carpet Cleaning Right for Your Business?
If you're looking for an eco-friendly and cost-effective way to keep your carpets clean, then VLM carpet cleaning just might be the right choice for you. It's ideal for businesses that are looking for a quick turnaround time and don't want their carpets out of commission for days at a time. Contact us today to learn more about our services or to schedule a free consultation.
S&W Maintenance Co. Commercial Carpet Cleaning Services
We have a deep clean process that will leave your carpets looking and feeling like new.
We use eco-friendly solutions and materials, so you can be sure that your carpets are being cleaned in a way that won't harm the environment.
We offer a satisfaction guarantee on all of our services, so if you're not happy with our work, we'll make it right.
We offer competitive pricing on all of our services, so you can be sure you're getting the best value for your money.
For service in Orange County, Los Angeles or parts of Riverside area, give us a call today
at (714) 827-5447
What Our Customers Are Saying
We have been using S & W Maintenance for 15+ years, and have stayed with them because of the personalized, professional service they give us. I know I could call them anytime and they would do their best to fulfill our request. Very happy customer!
Jayme
Cornerstone Church, Long Beach, CA
S & W Maintenance offers the highest quality of customer service and care you could ask for, and they go above and beyond to ensure the staff is performing at their best. It makes a difference in the quality of work when someone is good, and they care about the outcome. I would highly recommend their services.
Cynthia
DAIWA Corporation, Cypress, CA
I have worked with S &W for many years. The staff has always been professional, efficient, and always thorough.
Brenda
PMP Management, Long Beach, CA
S & W has taken care of all our commercial properties in the South Bay (400k plus 2/f) since 1997. I really appreciate the fact that if I have a request or concern I can just call Jeff or Vickie knowing that all will be taken care of right away, and their staff is also wonderful, most have been with us since day one. I highly recommend S & W Maintenance, old fashion customer service with 21st century results.
Adrian Maldonado
Maintenance Manager, Alden Realty Management