Commercial Floor Cleaning Services in Orange County
Commercial Properties Only

- We Do Not Service Residential Properties
Floor Stripping & Re-finishing
for both new and old hard surface flooring.
We use green cleaning products to offer you the most professional floor care services available
Understanding what goes into commercial floor cleaning is important, as it will help you to know what type of commercial tile floor cleaning service you need.
With so many flooring options to choose from, it may be challenging for companies to know which will serve their needs best. Here are the most commonly used types of flooring – as well as how they are cleaned.
Over 70 Years of Professional
Janitorial Contracting Services in Southern California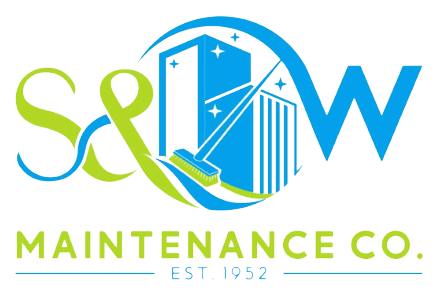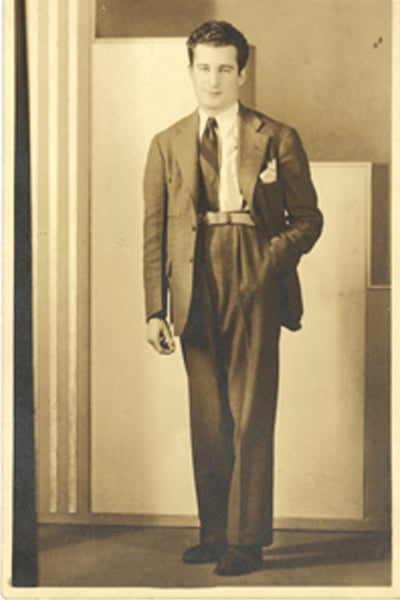 S&W Maintenance Co. is part of an elite group of janitorial contractors in Orange County that have surpassed the seven-decade mark in business.
Throughout the over seventy years of service, S & W has maintained the core values established in 1952 by Sydney Wulwick, the company founder. We Professionally Clean Most Commercial Floor Types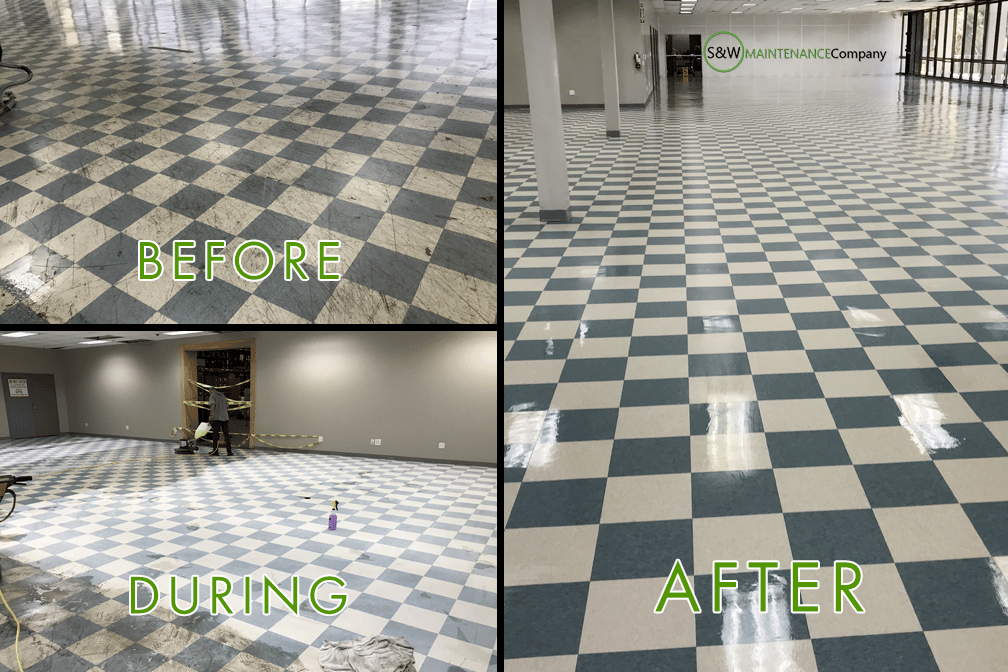 Sealing, Stripping and Re-finishing VCT Floors
Maintaining a vinyl composition tile (VCT) floor is important for preserving its appearance and extending its life.
One of the most important ways to maintain a VCT floor is to seal it, strip it, and wax it on a regular basis. Sealing protects the floor from dirt and dust, while stripping removes built-up wax and dirt. Waxing then protects the floor from scratches and makes it easier to clean in the future.
Luxury Vinyl Floor Cleaning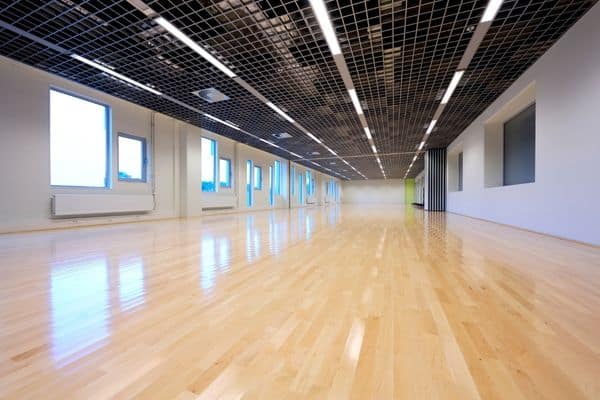 Sheet vinyl is a type of flooring that is made from a single piece of material. It is usually available in rolls or sheets, making it easy to install. In addition, sheet vinyl is very durable and easy to clean. As a result, it is an ideal choice for high-traffic areas such as kitchens and bathrooms.
The advantage to vinyl sheets is that they're easier to wipe down and don't have visible seams where dirt and moisture can accumulate. It isn't as durable as VCT, but it's a lot more flexible.
Sheets of vinyl are between 6′ and 15′ wide, meaning they cover larger areas with fewer seams than tiles.
Few commercial buildings use it, but those that do find that it's a material that holds its finish nicely. The downside is that the vinyl is harder to maintain, and the worn out layer will need to be stripped before a new layer of flooring can be laid down.
Cleaning it with a neutral detergent is recommended for this type of flooring.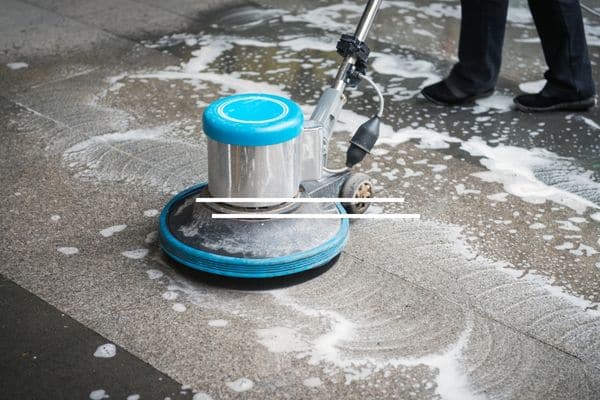 Linoleum has been around since the 1800s, and it's a tough material that's made with natural ingredients.
It's a rubber-based flooring, meaning that it's eco-friendly. It looks similar to vinyl sheeting, but it's a lot more durable.
It is a very porous material, so commercial tile floor cleaning services will need to keep the linoleum properly finished.
Neutral detergent is also recommended as the cleaning agent of choice, as strong chemicals can bleach the linoleum and cause it to fade.
Glazed Ceramic Tile Cleaning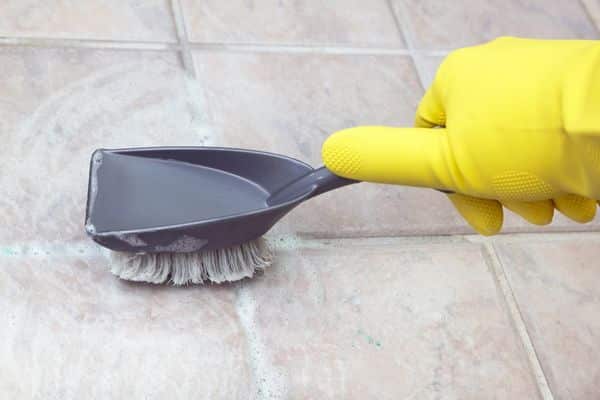 The durable surface of glazed ceramic tiles are chip-resistant, and the glazing provides those walking on the tiles with a lot more traction.
The tiles are easy to keep clean, and they are resistant to scratches and stains of all types. The beauty of this type of tile is that the coloring doesn't fade, as the finishing protects the color.
However, no floor finished can be used on the tiles, and only an all-purpose cleaner or neutral detergent will clean the tiles properly.
Unglazed Ceramic Tile Cleaning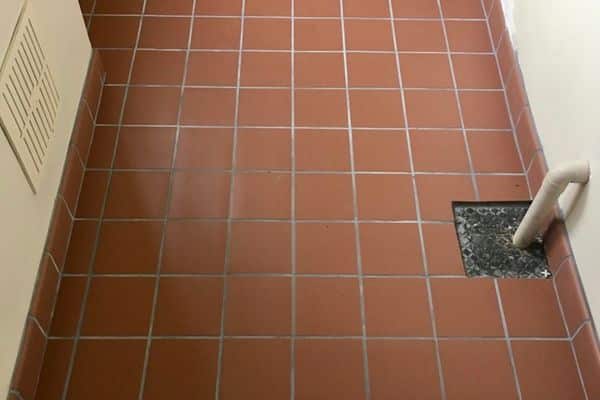 Quarry tile is another name for unglazed ceramic, a stone tile that is very durable. As far as maintenance goes, these tiles are some of the best and easiest to keep clean.
The tiles are often a deep red (brick), and they are commonly used in areas where food is being produced and served.
The tiles can be finished with any of the commercial floor cleaning and finishing products on the market, though it's recommended to avoid finishes if the tiles are used in food-service areas.
Eccothane is a product that is highly recommended for use if the tiles are installed in stairways and halls, or a neutral detergent is another option.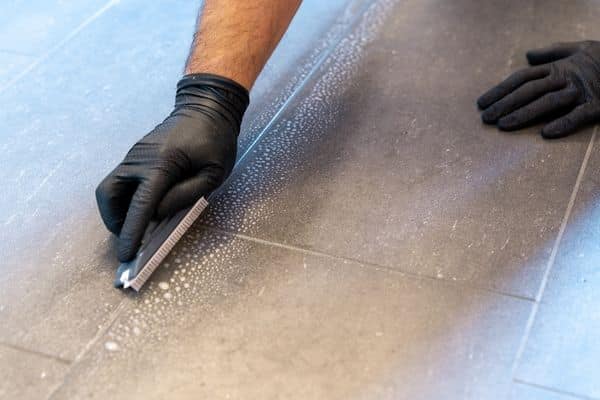 Grout is notoriously difficult to clean, and trying to do it yourself can be a frustrating experience.
Our team of experienced professionals use state-of-the-art equipment and cleaning products to get your grout looking like new again.
In addition to improving the appearance of your property, regular grout cleaning can also help to extend the life of your tile flooring.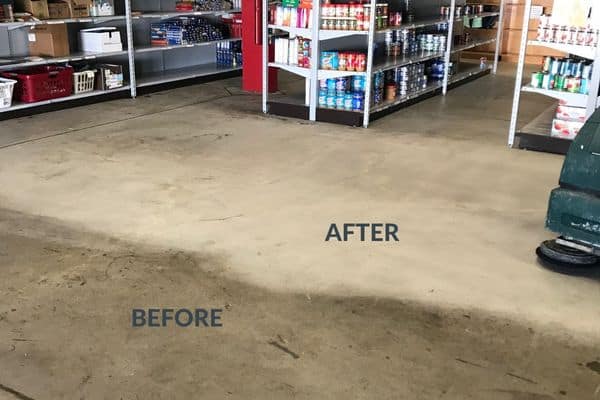 While not usually beautiful, concrete is durable, practical, and long-lasting. It is usually covered with another flooring material, but plain concrete floors are becoming more popular.
We provide professional concrete cleaning services for a variety of businesses and organizations. Our team is experienced in the care and maintenance of this type of flooring, and we use the latest equipment and techniques to get the job done right.
For service in Orange County, Los Angeles or parts of Riverside area, give us a call today
at (714) 827-5447
What Our Customers Are Saying
We have been using S & W Maintenance for 15+ years, and have stayed with them because of the personalized, professional service they give us. I know I could call them anytime and they would do their best to fulfill our request. Very happy customer!
Jayme
Cornerstone Church, Long Beach, CA
S & W Maintenance offers the highest quality of customer service and care you could ask for, and they go above and beyond to ensure the staff is performing at their best. It makes a difference in the quality of work when someone is good, and they care about the outcome. I would highly recommend their services.
Cynthia
DAIWA Corporation, Cypress, CA
I have worked with S &W for many years. The staff has always been professional, efficient, and always thorough.
Brenda
PMP Management, Long Beach, CA
S & W has taken care of all our commercial properties in the South Bay (400k plus 2/f) since 1997. I really appreciate the fact that if I have a request or concern I can just call Jeff or Vickie knowing that all will be taken care of right away, and their staff is also wonderful, most have been with us since day one. I highly recommend S & W Maintenance, old fashion customer service with 21st century results.
Adrian Maldonado
Maintenance Manager, Alden Realty Management