Office Cleaning Service
in Orange County
Commercial Properties Only

- We Do Not Service Residential Properties
Our Commercial Cleaning Services Makes Your Orange County Office Shine
In the bustling business landscape of Orange County, a clean office isn't just an aesthetic choice—it's a business imperative. Welcome to the world of S&W Maintenance Co., a family-owned enterprise with a staggering 70-year history in the janitorial and commercial cleaning industry.
With a legacy built on unwavering commitment to quality and customer service, we are your reliable go-to experts for office cleaning services in Orange County.
Over 70 Years of Professional
Janitorial Contracting Services in Southern California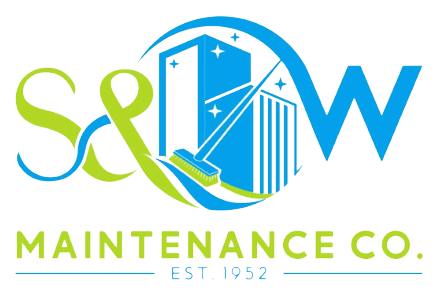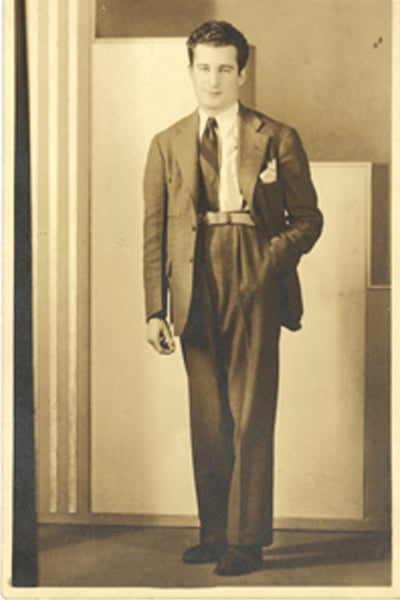 Why Choose S&W Maintenance Co. for Your Office Cleaning Company
When it comes to office cleaning, experience isn't just a buzzword—it's a hallmark of reliability and quality. S&W Maintenance Co. has been in the business for over seven decades, a testament to our enduring commitment to excellence. 
Owned and operated by the Wulwick family, we bring a personal touch to an industry often characterized by impersonal interactions. Why does this matter? Because a family-owned business like ours isn't just looking to make a quick buck; we're invested in building long-term relationships with our clients. 
We share the same commitment to top quality cleaning and customer service that was instilled by Sydney Wulwick, our company founder, back in 1952. When you choose S&W Maintenance Co., you're not just hiring a cleaning service; you're becoming a part of a community that values integrity, quality, and above all, customer satisfaction.
The S&W Maintenance Co. Office Cleaning Service Guarantee
We guarantee that one of our quality control managers (usually owner himself) will thoroughly inspect your building to evaluate the performance of our employees.  Written reports of any deficiencies will be completed during these tours.  Any necessary corrective action will take place usually within 24 hours.
Range of Services Offered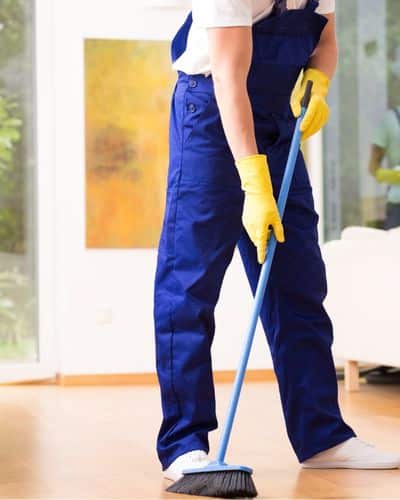 ​Floor & Carpet Cleaning Services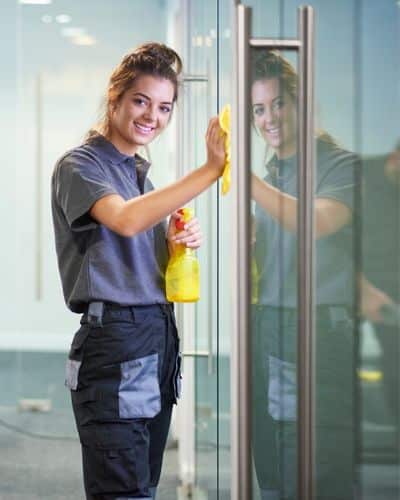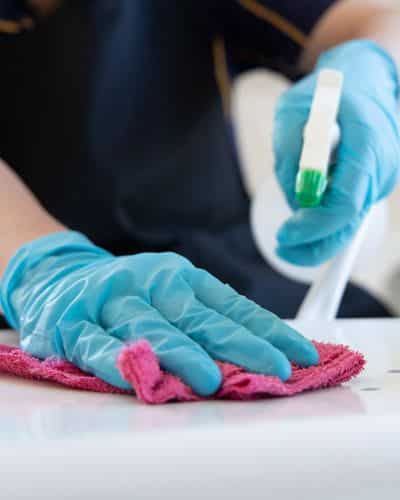 Sanitizing & Disinfecting Services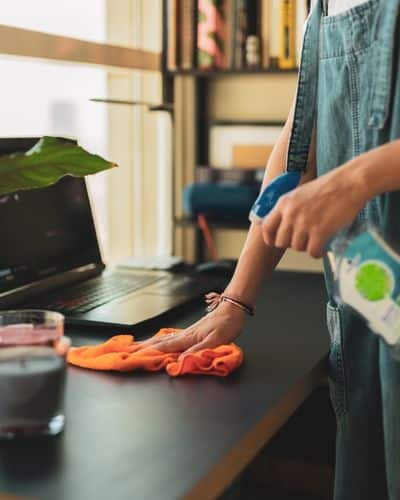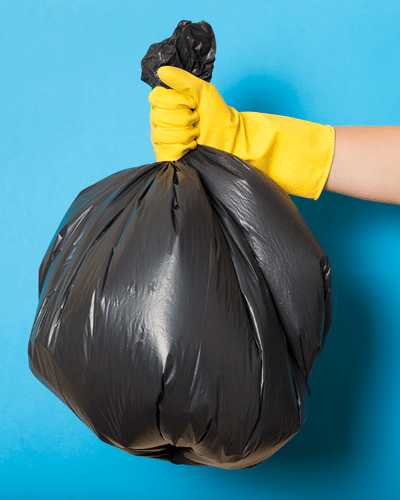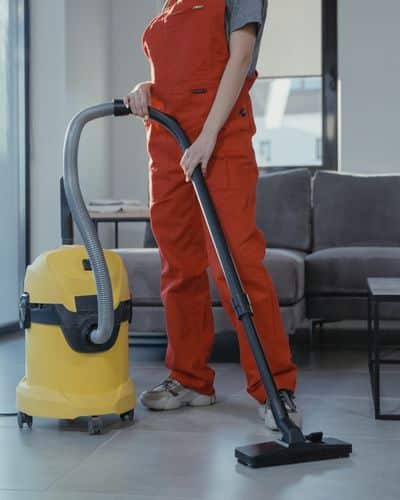 In the realm of commercial cleaning, one size does not fit all. At S&W Maintenance Co., we understand that each office space has its unique needs and challenges. That's why we offer an extensive range of services tailored to meet the specific demands of your business environment.
From general office cleaning that covers the basics like vacuuming and dusting, to specialized commercial cleaning services that include green cleaning and hard floor care, we've got you covered. Need construction clean-up after a renovation?
We handle that too, with the same level of professionalism and attention to detail that you've come to expect from us. Whether you're a small startup or a sprawling corporate campus, our services are designed to maintain your office's aesthetic appeal while ensuring a healthy, productive work environment. The Importance of On-Site Management
In the world of commercial cleaning, efficiency and professionalism aren't just buzzwords; they're the cornerstones of exceptional service. At S&W Maintenance Co., we take these principles to heart, ensuring that every job—no matter how big or small—is executed to perfection. How do we achieve this? Through meticulous on-site management.
Our hands-on approach eliminates errors, allowing us to adapt swiftly to any challenges that may arise during the thorough cleaning up process. Whether it's a one-time deep clean or a recurring maintenance schedule, our on-site management assures that each service is carried out with the highest level of efficiency and professionalism.
Customized Janitorial Services
In today's fast-paced business environment, customization isn't a luxury—it's a necessity. At S&W Maintenance Co., we don't believe in a one-size-fits-all approach to office cleaning. Instead, we offer highly tailored janitorial services designed to meet the unique needs of your workspace. From cleaning and disinfecting surfaces to specialized tasks like pressure washing and window cleaning, our services are as diverse as they are comprehensive.
Need your break rooms and restrooms to be spotless? Consider it done.
Looking for regular restocking of dispensers and supplies? We've got you covered.
Our goal of a commercial cleaning company is to create a healthy, hygienic, and aesthetically pleasing environment that not only boosts your company's image but also enhances employee productivity. With S&W Maintenance Co., you're not just getting professional cleaning services; you're investing in a customized solution that adds tangible value to your business.
Our Office Cleaning Services Include
Empty waste containers and change liners as required
Floor sweeping and mopping
Clean and sanitize restrooms, kitchen areas and break rooms and restock supplies as required
Customer Testimonials for our Commercial Cleaning Services
The true measure of a company's worth isn't just in the cleaning services it offers, but in the satisfaction it brings to its clients. At S&W Maintenance Co., we take immense pride in the relationships we've built over the years, relationships founded on trust, reliability, and unparalleled service quality. But don't just take our word for it. Our clients, ranging from small businesses to large corporations, have consistently lauded our commitment to excellence. 
We have been using S & W Maintenance for 15+ years, and have stayed with them because of the personalized, professional service they give us. I know I could call them anytime and they would do their best to fulfill our request. Very happy customer!
Jayme
Cornerstone Church, Long Beach, CA
S & W Maintenance offers the highest quality of customer service and care you could ask for, and they go above and beyond to ensure the staff is performing at their best. It makes a difference in the quality of work when someone is good, and they care about the outcome. I would highly recommend their services.
Cynthia
DAIWA Corporation, Cypress, CA
I have worked with S &W for many years. The staff has always been professional, efficient, and always thorough.
Brenda
PMP Management, Long Beach, CA
S & W has taken care of all our commercial properties in the South Bay (400k plus 2/f) since 1997. I really appreciate the fact that if I have a request or concern I can just call Jeff or Vickie knowing that all will be taken care of right away, and their staff is also wonderful, most have been with us since day one. I highly recommend S & W Maintenance, old fashion customer service with 21st century results.
Adrian Maldonado
Maintenance Manager, Alden Realty Management
Why Location Matters For Your Commercial Cleaning Company
In the realm of commercial cleaning services, location isn't just a geographical point—it's a strategic advantage. S&W Maintenance Co. is deeply rooted in Orange County, giving us an intimate understanding of the local business culture and needs. This local presence isn't merely a convenience; it's a commitment to serve our community with the highest level of expertise and responsiveness.
Being local means we can offer quick turnarounds, understand regional regulations, and build lasting relationships with businesses in the area. While we also serve the greater Los Angeles region, our focus on Orange County allows us to deliver specialized services that are attuned to the specific needs of businesses here.
When you opt for S&W Maintenance Co., you're not just choosing a reliable office cleaning service here; you're investing in a local partner who understands your business almost as well as you do.
For service in Orange County, Los Angeles or parts of Riverside area, give us a call today at (714) 827-5447
Safety and Compliance
In the commercial cleaning services industry, cutting corners is not an option—especially when it comes to safety and compliance. At S&W Maintenance Co., we operate under the highest standards of safety, backed by full licensing and insurance. What does this mean for you? Peace of mind. Our comprehensive worker's compensation and liability insurance coverage ensure that you are protected during our service delivery.
We adhere strictly to industry regulations and guidelines, ensuring that every cleaning task is performed with the utmost attention to safety protocols. Whether it's the use of eco-friendly carpet cleaning our agents or the rigorous training of our staff, our commitment to safety and compliance is non-negotiable. When you choose S&W Maintenance Co., you're choosing a partner who places your well-being and peace of mind at the forefront of our services.
Get Started Today
In the dynamic landscape of Orange County's business environment, maintaining a clean and professional office isn't just an option—it's a necessity. S&W Maintenance Co. stands as a beacon of reliability and quality in the commercial cleaning industry. With over 70 years of experience, a wide range of customized services, and an unwavering commitment to safety and compliance, we are the definitive choice for office cleaning services in Orange County. As we've outlined, our approach is holistic, covering every facet of commercial office cleaning services needs with a level of expertise that only decades in the business can bring. So, why settle for less when you can have the best?