Disinfection Fogging Service in Orange County
Commercial Properties Only

- We Do Not Service Residential Properties
Disinfection Services For Orange County Offices & Facilities
Disinfection fogging is a process of using a Fine Mist Sprayer to evenly apply antimicrobial solutions to surfaces and objects in order to kill bacteria, viruses, and other germs.
The small droplets in the mist are able to penetrate hard-to-reach areas and crevices, making sure that all potential pathogens are disinfected. This process is important in preventing the spread of diseases, especially in public spaces where there is a higher risk of transmission.
Fogging can be used on both indoor and outdoor surfaces, and is an effective way to keep any space clean and safe.
Over 70 Years of Professional
Janitorial Contracting Services in Southern California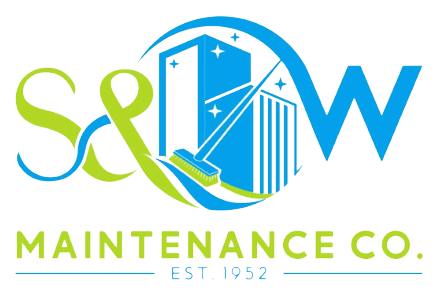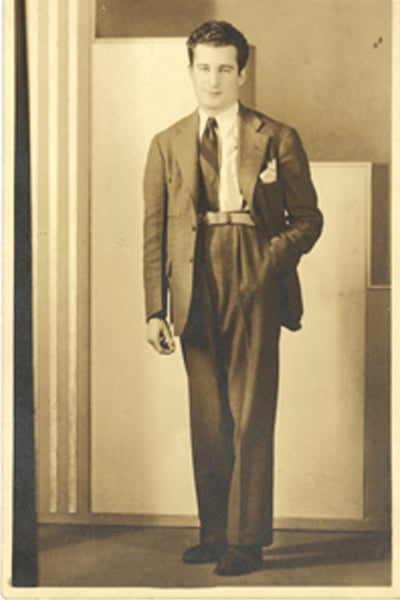 S&W Maintenance Co. is part of an elite group of janitorial contractors in Orange County that have surpassed the seven-decade mark in business.
Throughout the over seventy years of service, S & W has maintained the core values established in 1952 by Sydney Wulwick, the company founder. How does the disinfection fogging process work
The process of disinfecting a space with fogging requires two main components: a machine to generate the fog and a EPA registered disinfectant. Fogging machines create a fine mist or fog of disinfectant that is evenly distributed throughout the space.
The fogging process should be done when the space is unoccupied to ensure maximum coverage. The amount of time required for the fog to work will depend on the type of machine used and the EPA registration of the disinfectant.
After the designated contact time has elapsed, the space should be ventilated to clear the air of any residual mist. Although fogging is an effective way to disinfect a space, it is important to follow all directions carefully to ensure safety and efficacy.
What are some of the benefits of using a disinfection fogging service?
Fogging creates a fine mist of disinfectant solution that coats surfaces and penetrates into crevices, providing a thorough clean. This is an effective way to disinfect large areas quickly and easily.
In addition, fogging leaves behind a residual layer of disinfectant that continues to kill bacteria and viruses long after the initial application. This makes it ideal for high-touch areas such as door handles and light switches.
Fogging is also very effective at reducing bad smells, such as tobacco smoke or cooking odors. As a result, it can create a fresher, more pleasant environment.
Finally, disinfection fogging can also help to control the spread of pests, such as cockroaches and mosquitoes. By reducing the number of bacteria and viruses in an area, fogging can create a less inviting environment for these pests.
What are some of the common areas of buildings that need to be fogged for disinfection
Some of the most common areas of buildings that need to be fogged for disinfection are kitchens, bathrooms, and common areas. In the bathroom, it is important to disinfect toilets, sinks, and showers. In common areas, it is important to disinfect door handles, light switches, and other frequently touched surfaces. By fogging these areas with a disinfectant solution, you can help to prevent the spread of illness-causing bacteria and viruses.
How often should you have your property fogged for disinfection?
Disinfecting your property is important to protect yourself and others from harmful bacteria and viruses. But how often should you have your property fogged for disinfection? There are a few factors to consider. First, think about how often the space is used. If it's a high-traffic area, you'll need to fog more often. Second, consider the type of space. A kitchen or bathroom, for example, will need to be disinfected more frequently than a hallway. Finally, take into account the size of the space. A small room can be fogged in one session, but a large space may need to be divided into sections. With these factors in mind, you can develop a fogging schedule that meets your needs.
Who can benefit from using a Disinfection Fogging Service?
A Disinfection Fogging Service can benefit anyone who is looking for an extra level of protection against germs and bacteria. The service uses a special fogging machine to release a fine mist of disinfectant into the air, which quickly settles on surfaces and helps to kill harmful microorganisms. The service is particularly beneficial for businesses such as healthcare facilities which need to maintain a high level of cleanliness to protect their staff and customers. In today's uncertain world, an extra measure of protection can go a long way towards peace of mind.
For service in Orange County, Los Angeles or parts of Riverside area, give us a call today
at (714) 827-5447
What Our Customers Are Saying
We have been using S & W Maintenance for 15+ years, and have stayed with them because of the personalized, professional service they give us. I know I could call them anytime and they would do their best to fulfill our request. Very happy customer!
Jayme
Cornerstone Church, Long Beach, CA
S & W Maintenance offers the highest quality of customer service and care you could ask for, and they go above and beyond to ensure the staff is performing at their best. It makes a difference in the quality of work when someone is good, and they care about the outcome. I would highly recommend their services.
Cynthia
DAIWA Corporation, Cypress, CA
I have worked with S &W for many years. The staff has always been professional, efficient, and always thorough.
Brenda
PMP Management, Long Beach, CA
S & W has taken care of all our commercial properties in the South Bay (400k plus 2/f) since 1997. I really appreciate the fact that if I have a request or concern I can just call Jeff or Vickie knowing that all will be taken care of right away, and their staff is also wonderful, most have been with us since day one. I highly recommend S & W Maintenance, old fashion customer service with 21st century results.
Adrian Maldonado
Maintenance Manager, Alden Realty Management