Commercial Janitorial Cleaning Services in Corona Del Mar, CA
Commercial Properties Only

- We Do Not Service Residential Properties
Welcome to S&W Maintenance Co., your trusted partner for commercial cleaning services in Corona Del Mar, CA. With over 70 years of unparalleled experience, we've honed our skills to offer top-notch janitorial and building maintenance services tailored to the unique needs of businesses in this beautiful coastal city.
Why Choose S&W Maintenance Co. for Corona Del Mar?
Corona Del Mar, a gem nestled in Newport Beach, is not just any city. It's a place where the economic stability is reflected in its real estate market and the affluence of its residents. This city demands nothing but the best. And that's precisely what we offer.
Our deep-rooted history in Orange County & Southern California, combined with our commitment to quality and customer service, makes us the ideal choice for businesses in Corona Del Mar. Owned and operated by the Wulwick family, we guarantee prompt, professional service with on-site management ensuring efficiency at every step.
Understanding Corona Del Mar's Unique Commercial Landscape
Corona Del Mar's economic landscape is a blend of coastal charm and residential allure. The city is known for its scenic beaches, tide pools, cliffside views, and village shops, suggesting a thriving local business scene centered around tourism and retail. The presence of numerous restaurants and office spaces indicates a bustling food and beverage sector and a conducive environment for professional services.
Moreover, the city's rich history, from its early land ownership and development in the late 19th century to its annexation by Newport Beach, has shaped its current economic and business landscape. The Corona Del Mar Chamber of Commerce has played a pivotal role in fostering the local business environment, making it a hub for both residential appeal and commercial vitality.
How We Cater to Corona Del Mar's Unique Needs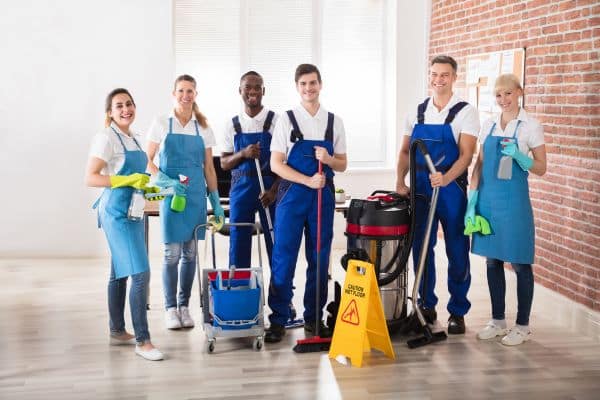 Given the city's upscale ambiance, businesses in Corona Del Mar require a cleaning service that understands their specific needs. Whether it's a boutique shop overlooking the ocean, a gourmet restaurant serving the city's elite, or a professional office space housing some of the area's top businesses, we've got you covered.
Our team is trained to handle a diverse range of commercial spaces, ensuring that every nook and cranny is spotless. Whether it's a rush job or a regular scheduled cleaning service, our workforce is equipped to deliver impeccable results.
Conclusion
In a city as dynamic and upscale as Corona Del Mar, only the best will do. At S&W Maintenance Co., we combine our decades of experience with a deep understanding of the city's unique commercial landscape to offer unmatched janitorial services.
What Our Customers Are Saying
We have been using S & W Maintenance for 15+ years, and have stayed with them because of the personalized, professional service they give us. I know I could call them anytime and they would do their best to fulfill our request. Very happy customer!
Jayme
Cornerstone Church, Long Beach, CA
S & W Maintenance offers the highest quality of customer service and care you could ask for, and they go above and beyond to ensure the staff is performing at their best. It makes a difference in the quality of work when someone is good, and they care about the outcome. I would highly recommend their services.
Cynthia
DAIWA Corporation, Cypress, CA
I have worked with S &W for many years. The staff has always been professional, efficient, and always thorough.
Brenda
PMP Management, Long Beach, CA
S & W has taken care of all our commercial properties in the South Bay (400k plus 2/f) since 1997. I really appreciate the fact that if I have a request or concern I can just call Jeff or Vickie knowing that all will be taken care of right away, and their staff is also wonderful, most have been with us since day one. I highly recommend S & W Maintenance, old fashion customer service with 21st century results.
Adrian Maldonado
Maintenance Manager, Alden Realty Management