Janitorial Service
in Brea, CA
Commercial Properties Only

- We Do Not Service Residential Properties
Welcome to S&W Maintenance Co., your premier destination for top-tier commercial cleaning services in Brea, CA. With over 70 years of expertise in the industry, we've honed our skills in a myriad of building maintenance services, ensuring your business premises reflect the professionalism you wish to convey.
Why Brea, CA is a Strategic Location for Your Business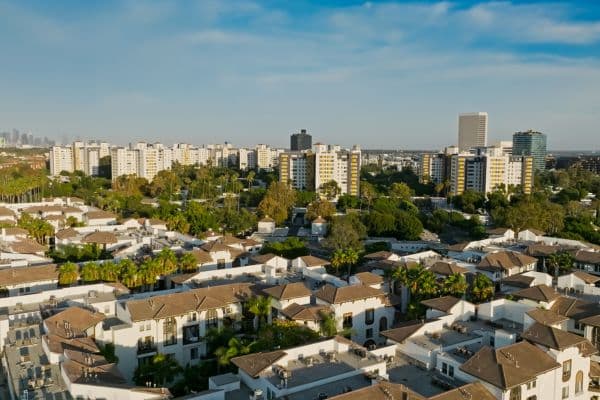 Brea, CA, is not just a city; it's a thriving business hub with a rich history and a promising future. It presents a fertile ground for businesses to flourish. The city has witnessed population growth and an increase in median household income between 2019 and 2020, indicating economic stability and potential customer base growth.
Brea is strategically situated in North Orange County, where five of California's most populous counties converge, offering unique opportunities for businesses to tap into a broader regional market. The city hosts the headquarters of notable companies like Beckman Coulter, Inc., and Nature's Best, reflecting a conducive business environment and potential business partnerships.
S&W Maintenance Co. – Your Trusted Partner in Brea, CA
At S&W Maintenance Co., we understand the unique commercial cleaning service opportunities and building maintenance services in Brea, CA. Our services are not just about cleaning but ensuring that your business environment is conducive, reflecting your brand's image and adherence to health standards.
Brea's economic ecosystem is diverse, comprising commercial and industrial businesses, including major employers like Bank of America and Mercury Insurance Group. This diversity hints at the variety of opportunities and the robust economic landscape in the greater Orange County area. The city also hosts a blend of commercial, industrial, and service-oriented sectors, including professional services, restaurants, and personal consultancy, indicating a thriving service sector.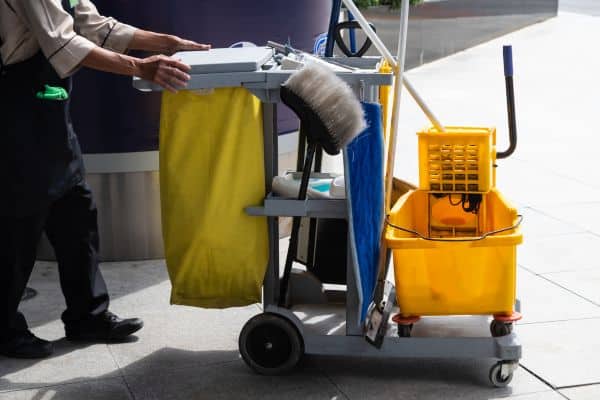 Tailored Services for Diverse Industries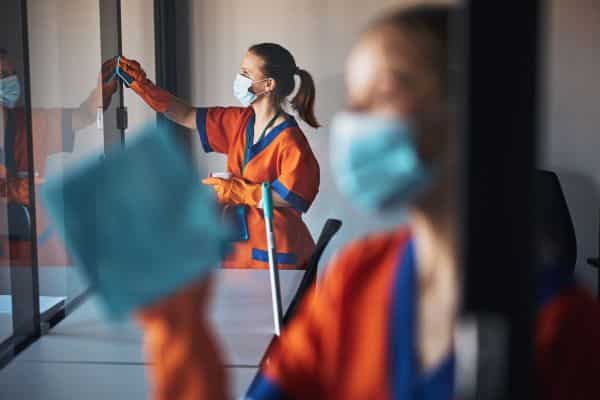 Whether you operate in the bustling professional services sector, the vibrant restaurant industry, or the meticulous manufacturing sector in Brea, S&W Maintenance Co. is equipped to cater to your specific needs with precision and reliability. Our extensive experience allows us to customize our services, ensuring they align with the unique requirements of various industries.
Our Commitment to Quality and Customer Service
Owned and operated by the Wulwick family, S&W Maintenance Co. shares an unwavering commitment to quality and customer service. We guarantee that work will be done promptly and professionally, with on-site management ensuring efficiency in every job, whether it's a rush job or a regular scheduled cleaning service.
Why Choose S&W Maintenance Co.?
Expertise
70 years in the industry has equipped us with unparalleled expertise in commercial cleaning.
Family-Owned
Our business values are deeply rooted in family principles, ensuring reliability and trust.
Guaranteed Satisfaction
We guarantee prompt and professional work with every service rendered.
Customized Solutions
Our solutions are tailored to meet the unique needs of your business and industry.
S&W Maintenance Co. is not just a commercial janitorial service; we are your partners in ensuring that your business environment is immaculate, safe, and conducive for both your employees and clients. In a city as promising and economically vibrant as Brea, CA, let us handle your cleaning needs while you focus on leveraging the unique commercial opportunities available.
In Brea, where the economic narrative is encapsulated in its theme "Oil, Oranges, and Opportunity," symbolizing its legacy in oil drilling, citrus agriculture, and present-day business opportunities, S&W Maintenance Co. is here to ensure your business shines brightly amidst the city's prosperous backdrop.
Let's build a cleaner, healthier, and more productive business environment together in Brea, CA. Contact S&W Maintenance Co. today and experience unparalleled commercial cleaning services.
What Our Customers Are Saying
We have been using S & W Maintenance for 15+ years, and have stayed with them because of the personalized, professional service they give us. I know I could call them anytime and they would do their best to fulfill our request. Very happy customer!
Jayme
Cornerstone Church, Long Beach, CA
S & W Maintenance offers the highest quality of customer service and care you could ask for, and they go above and beyond to ensure the staff is performing at their best. It makes a difference in the quality of work when someone is good, and they care about the outcome. I would highly recommend their services.
Cynthia
DAIWA Corporation, Cypress, CA
I have worked with S &W for many years. The staff has always been professional, efficient, and always thorough.
Brenda
PMP Management, Long Beach, CA
S & W has taken care of all our commercial properties in the South Bay (400k plus 2/f) since 1997. I really appreciate the fact that if I have a request or concern I can just call Jeff or Vickie knowing that all will be taken care of right away, and their staff is also wonderful, most have been with us since day one. I highly recommend S & W Maintenance, old fashion customer service with 21st century results.
Adrian Maldonado
Maintenance Manager, Alden Realty Management