Commercial Janitorial Cleaning Services in Cypress, CA
Commercial Properties Only

- We Do Not Service Residential Properties
Your Trusted Partner in Commercial Cleaning for Over 70 Years
Welcome to S&W Maintenance Co., your premier choice for commercial janitorial cleaning services in Cypress, CA. With over seven decades of experience in the industry, we've honed our skills to deliver unparalleled cleaning solutions tailored to the unique needs of Cypress businesses.
Why Choose S&W Maintenance Co. for Cypress, CA?
Deep-rooted Legacy: Founded over 70 years ago, our legacy is built on a commitment to quality and customer service. Our rich history and vast experience make us the preferred choice for businesses in Cypress.
Local Expertise: Understanding Cypress's economic landscape, from its diverse employment sectors like education, healthcare, and manufacturing, to its thriving business environment, we tailor our services to meet the city's unique commercial cleaning demands.
Family-Owned & Operated: The Wulwick family's dedication to excellence is evident in every cleaning job we undertake. Our on-site management ensures efficiency, professionalism, and promptness, no matter the scale of the task.
Flexible Solutions: Whether it's a rush job or a regular scheduled cleaning service, our robust workforce is equipped to handle it all, ensuring your business remains pristine and welcoming.
Cypress: A City of Opportunities
With a diverse job market, higher-than-average income levels, and a range of local amenities, Cypress offers a plethora of commercial cleaning service opportunities. From educational institutions like Cypress College to healthcare giants like United Health Care and tech leaders like Siemens, the city's commercial landscape is vast and varied.
Moreover, Cypress's commitment to business growth is evident in its initiatives like AGENT and BRACE, aimed at business education and expansion. Such a thriving business environment necessitates top-notch janitorial services, and that's where S&W Maintenance Co. comes in.
Our Commitment to Cypress Businesses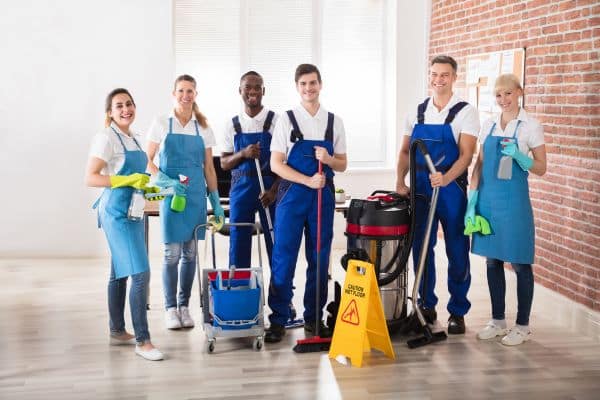 Understanding the unique commercial cleaning needs of Cypress, we offer:
Customized Cleaning Plans: Every business is different, and so are its cleaning needs. We provide bespoke cleaning solutions, ensuring your business always shines.
Eco-friendly Solutions: In line with Cypress's commitment to sustainability, our cleaning solutions are environmentally friendly, ensuring a greener tomorrow.
24/7 Support: Our team is always on standby, ensuring you get the support you need, whenever you need it.
What Our Customers Are Saying
We have been using S & W Maintenance for 15+ years, and have stayed with them because of the personalized, professional service they give us. I know I could call them anytime and they would do their best to fulfill our request. Very happy customer!
Jayme
Cornerstone Church, Long Beach, CA
S & W Maintenance offers the highest quality of customer service and care you could ask for, and they go above and beyond to ensure the staff is performing at their best. It makes a difference in the quality of work when someone is good, and they care about the outcome. I would highly recommend their services.
Cynthia
DAIWA Corporation, Cypress, CA
I have worked with S &W for many years. The staff has always been professional, efficient, and always thorough.
Brenda
PMP Management, Long Beach, CA
S & W has taken care of all our commercial properties in the South Bay (400k plus 2/f) since 1997. I really appreciate the fact that if I have a request or concern I can just call Jeff or Vickie knowing that all will be taken care of right away, and their staff is also wonderful, most have been with us since day one. I highly recommend S & W Maintenance, old fashion customer service with 21st century results.
Adrian Maldonado
Maintenance Manager, Alden Realty Management
Conclusion
Trust us to keep your business spotless, so you can focus on what you do best.
Choose S&W Maintenance Co. – where quality meets reliability in commercial janitorial cleaning services in Cypress, CA.