Commercial Janitorial Cleaning Services in Aliso Viejo, CA
Commercial Properties Only

- We Do Not Service Residential Properties
Commercial Cleaning by S&W Maintenance Co. in Aliso Viejo
Hello, Aliso Viejo businesses! We're S&W Maintenance Co., your friendly neighborhood commercial cleaning experts with a whopping 70 years of experience under our belts. Guided by the Wulwick family, we're here to ensure your business spaces aren't just clean, but absolutely gleaming!
Aliso Viejo: A City of Growth and Opportunities
Aliso Viejo is more than just a city – it's a bustling hub where businesses bloom and communities connect. With a rich tapestry of industries, including tech, healthcare, and retail, it's a place that's always alive with excitement and potential. And where there's life and business, there's a need for sparkling, welcoming spaces. That's our specialty!
Our Tailored Cleaning Services: A Perfect Fit for Every Business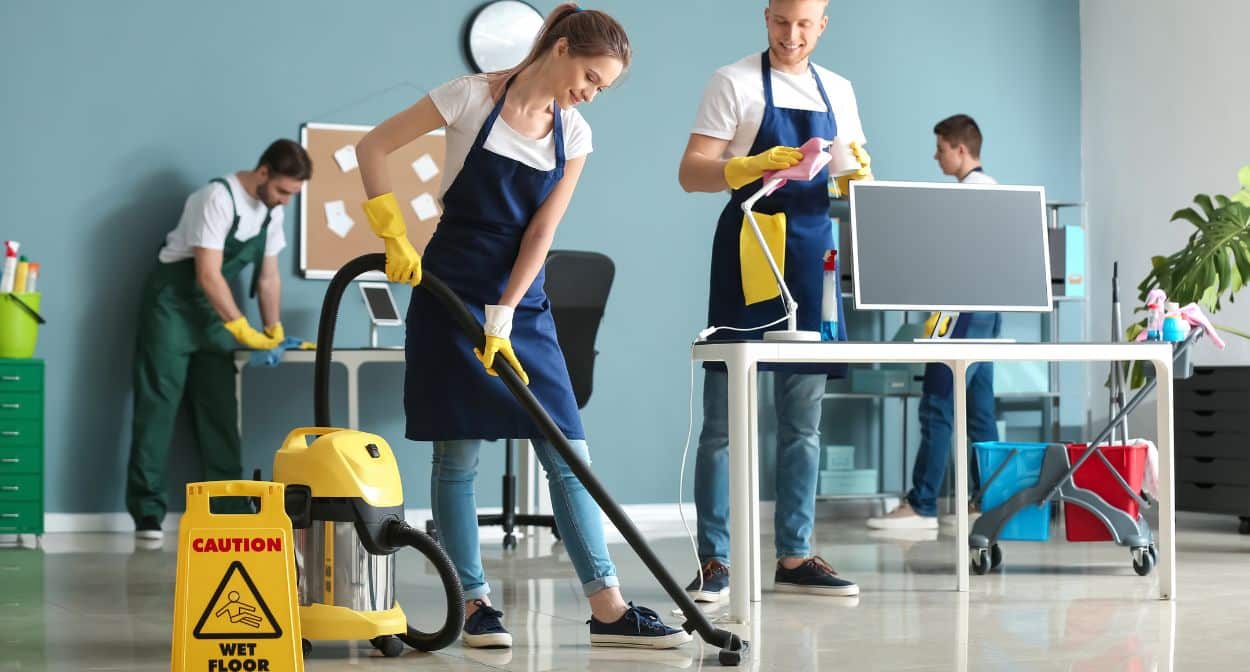 Adaptable Cleaning Expertise
From office cleaning to bustling retail shops, we know the ins and outs of keeping various spaces spotless and welcoming.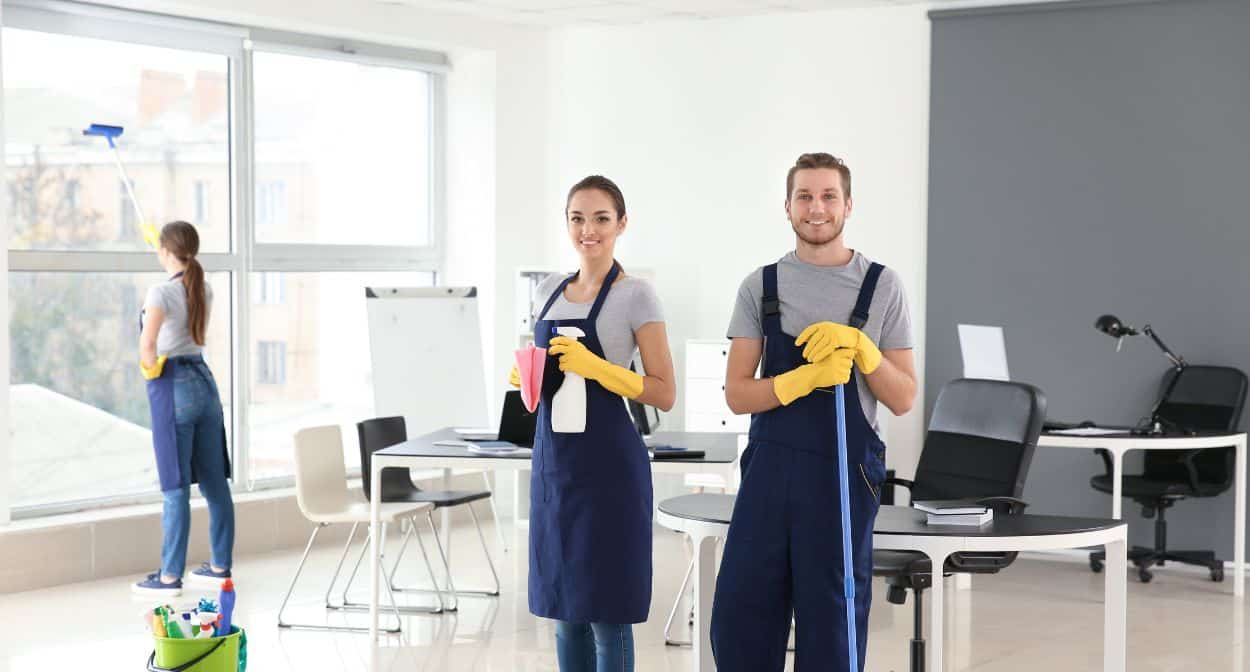 Swift, Meticulous Cleaning
Whether you're in a rush or need a regular cleaning schedule, we ensure every nook and cranny is immaculate.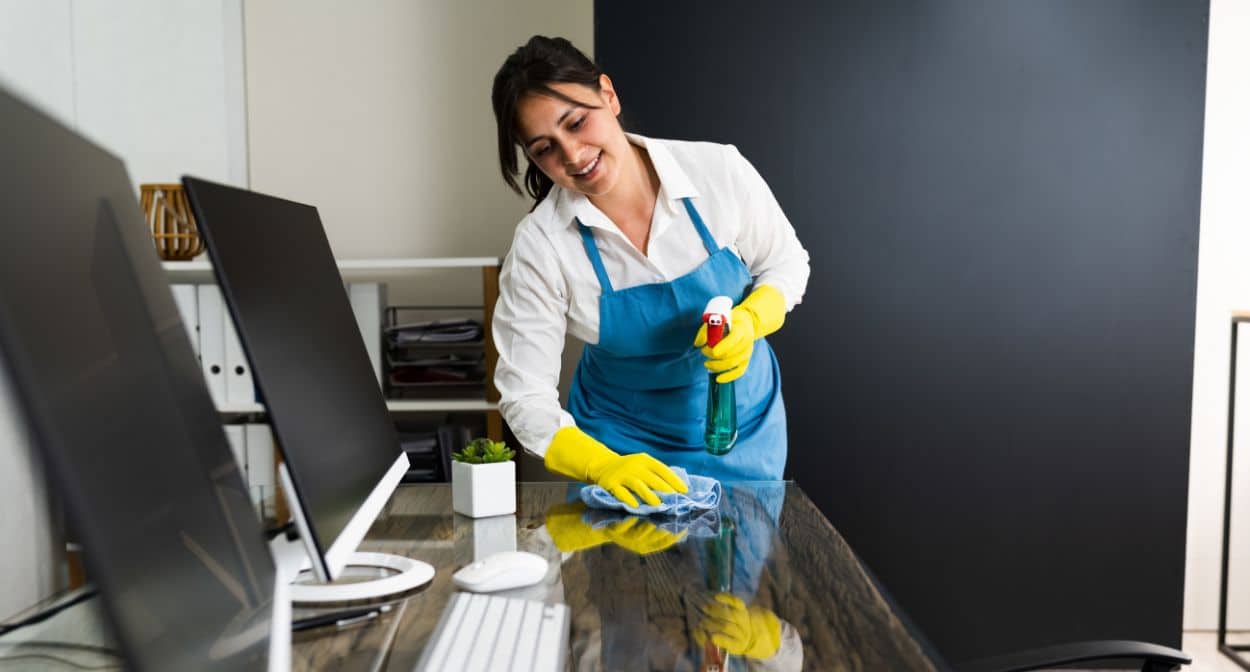 Upholding All Standards
We ensure all our cleaning adheres to local and state guidelines, safeguarding your business.
Supporting Aliso Viejo's Bright, Clean Future
With businesses of all shapes and sizes finding a home in Aliso Viejo, the future is not just bright but sparkling clean with S&W Maintenance Co. by your side. We're here to ensure that as your business grows, your premises are not just clean but a shining example of cleanliness and hygiene.
Living and Thriving in Vibrant Aliso Viejo
Aliso Viejo isn't just a fantastic place to do business; it's a wonderful place to live, with top-notch schools, exciting hangout spots, and a community that's active and lively. We're here to ensure your business is a shining star in our vibrant city, contributing positively to the life and energy of Aliso Viejo.
S&W Maintenance Co. –
Your Commercial Cleaning Experts in Aliso Viejo
In a city that's as dynamic and thriving as Aliso Viejo, your business deserves nothing but the best. That means a clean, welcoming space where your team can be productive and your customers can feel at home.
Deep Dive into Our Services
Customized Cleaning Plans
We understand that every business has unique needs. That's why we offer customized cleaning plans that fit your schedule, budget, and specific requirements.
Eco-Friendly Options
We care about Aliso Viejo and our planet. Our eco-friendly cleaning options ensure your space is clean while minimizing environmental impact.
Specialized Services
From window cleaning to deep carpet treatments, our specialized services cover every aspect of commercial cleaning.
Community and Connection in Aliso Viejo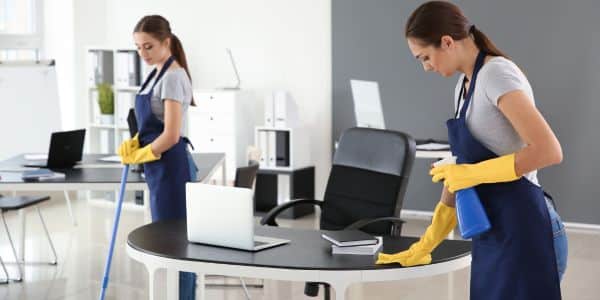 Being part of the Aliso Viejo community means being part of a network of businesses and families that support and uplift each other. Your business isn't just a building; it's a vital part of our community. By ensuring it's clean and welcoming, you're contributing to the positive energy and spirit of Aliso Viejo.
Our Commitment to Orange County Businesses
At S&W Maintenance Co., we're more than just a cleaning service; we're a dedicated partner to businesses throughout Orange County.
With over 70 years of experience under our belt, we bring a legacy of excellence, trust, and unparalleled expertise to the table.
Our family-led team, guided by the Wulwick family's values, ensures that every cleaning task is done with precision and care.
We understand the unique janitorial needs of Orange County businesses, and our tailored approach guarantees a spotless workspace every time. Choose us, and experience the S&W difference – where quality meets commitment.
What Our Customers Are Saying
We have been using S & W Maintenance for 15+ years, and have stayed with them because of the personalized, professional service they give us. I know I could call them anytime and they would do their best to fulfill our request. Very happy customer!
Jayme
Cornerstone Church, Long Beach, CA
S & W Maintenance offers the highest quality of customer service and care you could ask for, and they go above and beyond to ensure the staff is performing at their best. It makes a difference in the quality of work when someone is good, and they care about the outcome. I would highly recommend their services.
Cynthia
DAIWA Corporation, Cypress, CA
I have worked with S &W for many years. The staff has always been professional, efficient, and always thorough.
Brenda
PMP Management, Long Beach, CA
S & W has taken care of all our commercial properties in the South Bay (400k plus 2/f) since 1997. I really appreciate the fact that if I have a request or concern I can just call Jeff or Vickie knowing that all will be taken care of right away, and their staff is also wonderful, most have been with us since day one. I highly recommend S & W Maintenance, old fashion customer service with 21st century results.
Adrian Maldonado
Maintenance Manager, Alden Realty Management