Professional Medical and Dental Office Cleaning Services in Orange County and Los Angeles
Keeping your medical or dental office clean and safe is important and S&W Maintenance Company can help you with your unique cleaning needs. We can help you keep your office clean and tidy so you can focus on what's really important: running your business.
Over 70 Years of Professional
Janitorial Contracting Services in Southern California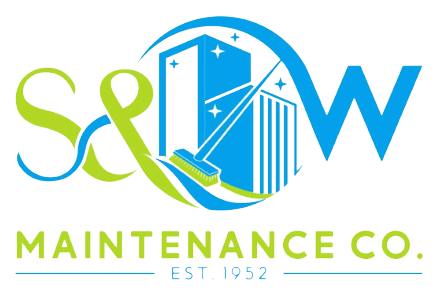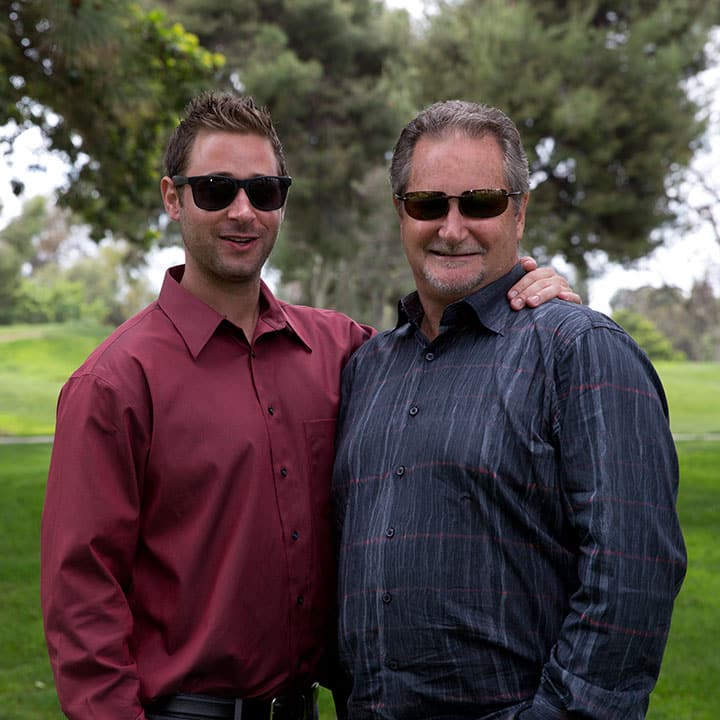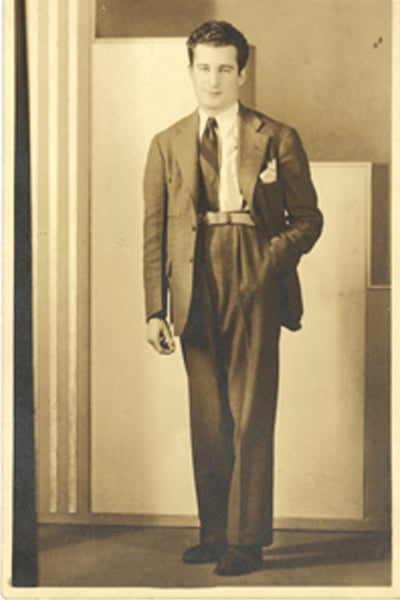 S&W Maintenance Co. is part of an elite group of janitorial contractors in Orange County that have surpassed the seven-decade mark in business and are now transitioning in to the third generation of family ownership.
Throughout the over seventy years of service, S & W has maintained the core values established in 1952 by Sydney Wulwick, the company founder. Benefits of Professional Medical and Dental Office Cleaning Services
If you are a medical or dental office manager in Orange County, California and are responsible for the upkeep of a medical or dental office, you know how important it is to have a clean and presentable facility. Not only do you need to maintain a safe and clean working environment for your employees, but you also need to ensure that your patients feel comfortable in your office. Our services can help you to…
Attract Patients
First and foremost, you need to attract patients to your office. A clean and welcoming environment is essential in achieving this goal. potential patients will be impressed with a clean and well-maintained office and will be more likely to choose your office over another that is not as well-kept.
Maintain a Safe and Clean Working Environment
Secondly, it is important to maintain a safe and clean working environment, not only for your employees but also for your patients. A professional janitorial service will ensure that all surfaces are cleaned and disinfected properly, preventing the spread of germs and illness.
Keep Surfaces Clean
Thirdly, it is important to keep surfaces clean in order to prevent the spread of germs and illness. A professional janitorial service will disinfect all surfaces in your office, including door handles, countertops, sinks, and toilets.
Maintain Equipment and Furniture
Fourthly, you need to maintain your equipment and furniture. Regular cleaning and dusting will extend the life of your office furniture and equipment.
Avoid a Health Department Shut Down
Lastly, you need to avoid a health department shut down. A shut down can occur if your office is found to be dirty or unsanitary. By using a professional janitorial service, you can avoid this scenario as they will ensure that your office is always clean and up to code.
Our Medical and Dental Office Janitorial Services
First impressions are important. When a patient or client enters your medical or dental office, they form an immediate opinion of you and your business based on their surroundings.
If your office is cluttered and dirty, they may not want to do business with you. On the other hand, if your office is clean and well-organized, they'll be more likely to trust you.
We offer contract-based janitorial services for medical and dental offices in Orange County, California.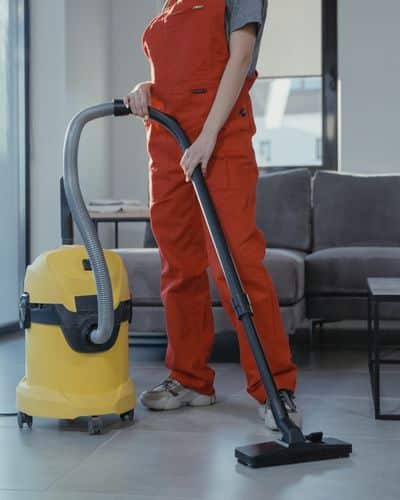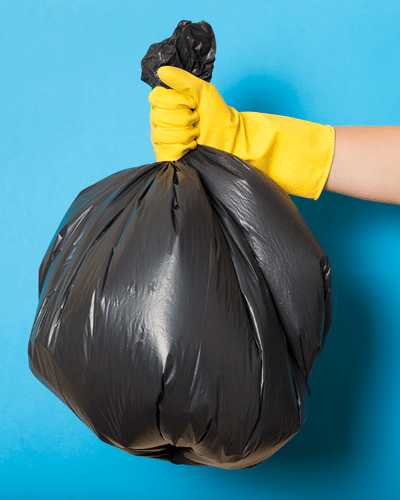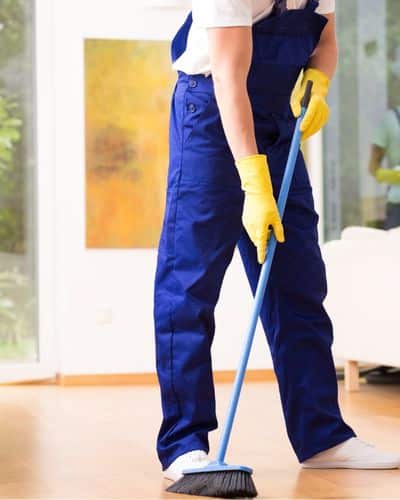 FLOOR SWEEPING AND MOPPING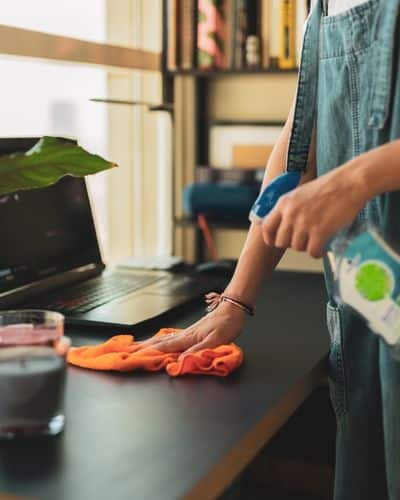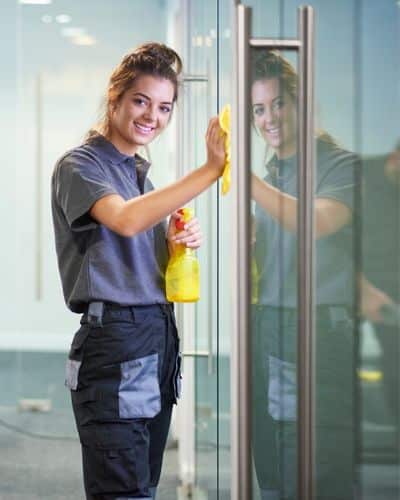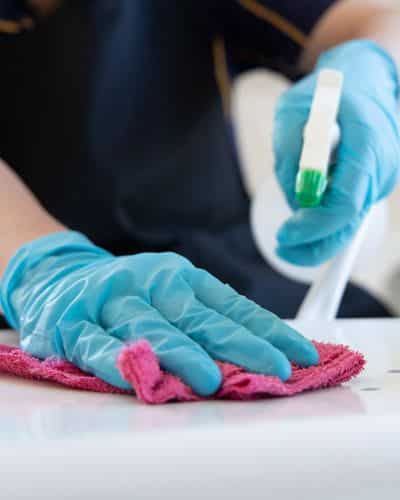 Disclaimer On Medical Environment Cleaning
We do not currently offer cleaning and disinfection services of active Medical Environments requiring the handling and disposal of biohazardous material. 
We do offer disinfection fogging services as an add-on service.
Why Choose S&W Maintenance Co.
At S&W Maintenance Co., we understand the importance of having a clean, sterilized office. For more than 70 years, we've been working in the cleaning industry, offering medical and dental office cleaning services to clients in Southern California.
Our experience and expertise in this area of cleaning ensures that we can offer your facility the services you need.
We offer customized cleaning services that can be customized to meet the needs of your dental or medical office.
Our well-trained staff pays attention to detail, making sure that every part of your office is clean and sterile.
Through the years, we have worked to build an excellent reputation and we will continue to provide your medical or dental office with the excellent service we are so well known for across Orange County.
We Offer the Best in Equipment and Cleaning Products
Maintaining clean and healthy facilities is essential for any business, but it can be especially challenging for medical and dental offices. These businesses need to meet the highest standards of cleanliness. Our team members have the training, equipment, and products necessary to thoroughly clean and disinfect all areas of your office. In addition, we offer a wide range of services designed to meet the unique needs of medical and dental offices. We can help you create a safe and healthy environment for your patients and staff.
If you live in Orange County, Los Angeles or parts of the Riverside area, give us a call today
at (714) 827-5447 or (562) 425-4012 to see what we can offer your office.
What Our Customers Are Saying
We have been using S & W Maintenance for 15+ years, and have stayed with them because of the personalized, professional service they give us. I know I could call them anytime and they would do their best to fulfill our request. Very happy customer!
Jayme
Cornerstone Church, Long Beach, CA
S & W Maintenance offers the highest quality of customer service and care you could ask for, and they go above and beyond to ensure the staff is performing at their best. It makes a difference in the quality of work when someone is good, and they care about the outcome. I would highly recommend their services.
Cynthia
DAIWA Corporation, Cypress, CA
I have worked with S &W for many years. The staff has always been professional, efficient, and always thorough.
Brenda
PMP Management, Long Beach, CA
S & W has taken care of all our commercial properties in the South Bay (400k plus 2/f) since 1997. I really appreciate the fact that if I have a request or concern I can just call Jeff or Vickie knowing that all will be taken care of right away, and their staff is also wonderful, most have been with us since day one. I highly recommend S & W Maintenance, old fashion customer service with 21st century results.
Adrian Maldonado
Maintenance Manager, Alden Realty Management