Commercial Janitorial Cleaning Services in Buena Park, CA
Commercial Properties Only

- We Do Not Service Residential Properties
Welcome to S&W Maintenance Co., your premier destination for commercial cleaning services in Buena Park, CA. With over 70 years of experience, we specialize in transforming your work environment through comprehensive janitorial services tailored to your business's unique needs.
Why Buena Park, CA, is Perfect for Your Business
Buena Park is not just a vibrant city; it's a thriving economic hub nestled in the heart of Orange County. With a diverse population of over 82,000 and a rich industrial backdrop, the city boasts a robust business landscape perfect for growth and expansion. From bustling commercial spaces to a surge in new businesses, Buena Park is a city on the rise.
But what makes Buena Park truly stand out is its commitment to economic development. Recent initiatives, such as the redevelopment of prominent city locations and substantial investments in public amenities and infrastructure, highlight the city's dedication to fostering a business-friendly environment.
The S&W Maintenance Co. Difference
As a family-owned business, we at S&W Maintenance Co. understand the importance of a clean, healthy work environment. That's why we offer:
Expertise in Diverse Industries: Whether you operate in Buena Park's thriving manufacturing sector, its bustling retail spaces, or any of its diverse industrial sectors, our team has the expertise to handle any commercial space with finesse and professionalism.
Customized Cleaning Solutions: We recognize that each business in Buena Park is unique. That's why we offer customized cleaning schedules and services, ensuring your space is pristine, healthy, and inviting, whether it's a rush job or regular maintenance.
Quality and Commitment: Our commitment to quality is unmatched. With on-site management, our clients enjoy peace of mind knowing that each cleaning job will be completed efficiently and to the highest standards.
Local Understanding: Our deep roots in the community give us an unparalleled understanding of Buena Park's commercial landscape. This local insight allows us to provide services that are not just effective but also in tune with the city's economic and environmental ethos.
Elevate Your Business with S&W Maintenance Co.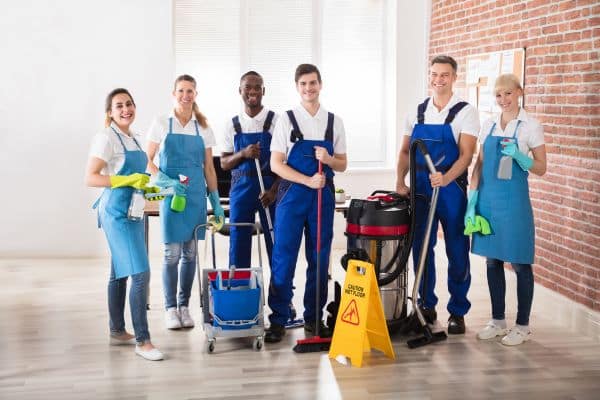 In a city as dynamic and forward-thinking as Buena Park, your business deserves a commercial cleaning partner that's equally progressive. At S&W Maintenance Co., we combine decades of experience with innovative cleaning practices to deliver services that elevate your space, inspire your workforce, and impress your clients.
Ready to experience the S&W difference? Contact us today to learn more about our commercial cleaning services in Buena Park, CA. Because when it comes to a clean, healthy work environment, we don't just get the job done; we make sure it's done right.
What Our Customers Are Saying
We have been using S & W Maintenance for 15+ years, and have stayed with them because of the personalized, professional service they give us. I know I could call them anytime and they would do their best to fulfill our request. Very happy customer!
Jayme
Cornerstone Church, Long Beach, CA
S & W Maintenance offers the highest quality of customer service and care you could ask for, and they go above and beyond to ensure the staff is performing at their best. It makes a difference in the quality of work when someone is good, and they care about the outcome. I would highly recommend their services.
Cynthia
DAIWA Corporation, Cypress, CA
I have worked with S &W for many years. The staff has always been professional, efficient, and always thorough.
Brenda
PMP Management, Long Beach, CA
S & W has taken care of all our commercial properties in the South Bay (400k plus 2/f) since 1997. I really appreciate the fact that if I have a request or concern I can just call Jeff or Vickie knowing that all will be taken care of right away, and their staff is also wonderful, most have been with us since day one. I highly recommend S & W Maintenance, old fashion customer service with 21st century results.
Adrian Maldonado
Maintenance Manager, Alden Realty Management