Commercial Janitorial Cleaning Services in Anaheim, CA
Commercial Properties Only

- We Do Not Service Residential Properties
Welcome to S&W Maintenance Co., your trusted partner for commercial janitorial cleaning services in Anaheim, CA. With a rich legacy spanning over 70 years, we bring to your business not just our extensive experience but also a commitment to excellence and customer satisfaction in all our building maintenance services.
Why Anaheim Businesses Choose S&W Maintenance Co. for Commercial Cleaning Services
Anaheim, a vibrant city is not only known for its tourism sector, spearheaded by the Disneyland Resort, but also for its thriving manufacturing and diverse economic sectors. With a relatively young and diverse population, the city presents a multicultural business environment, beneficial for enterprises targeting a varied demographic.
S&W Maintenance Co. Stands Out By Offering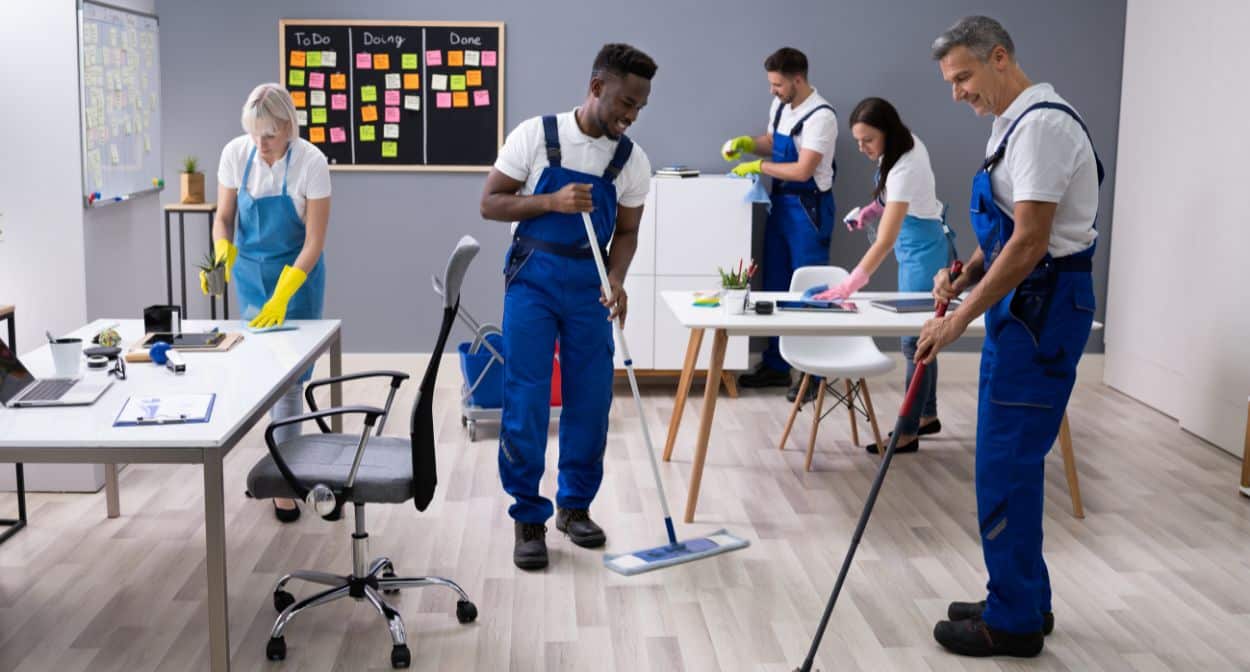 Prompt and Professional Services
We guarantee that work will be done promptly and professionally, ensuring your business presents its best face forward.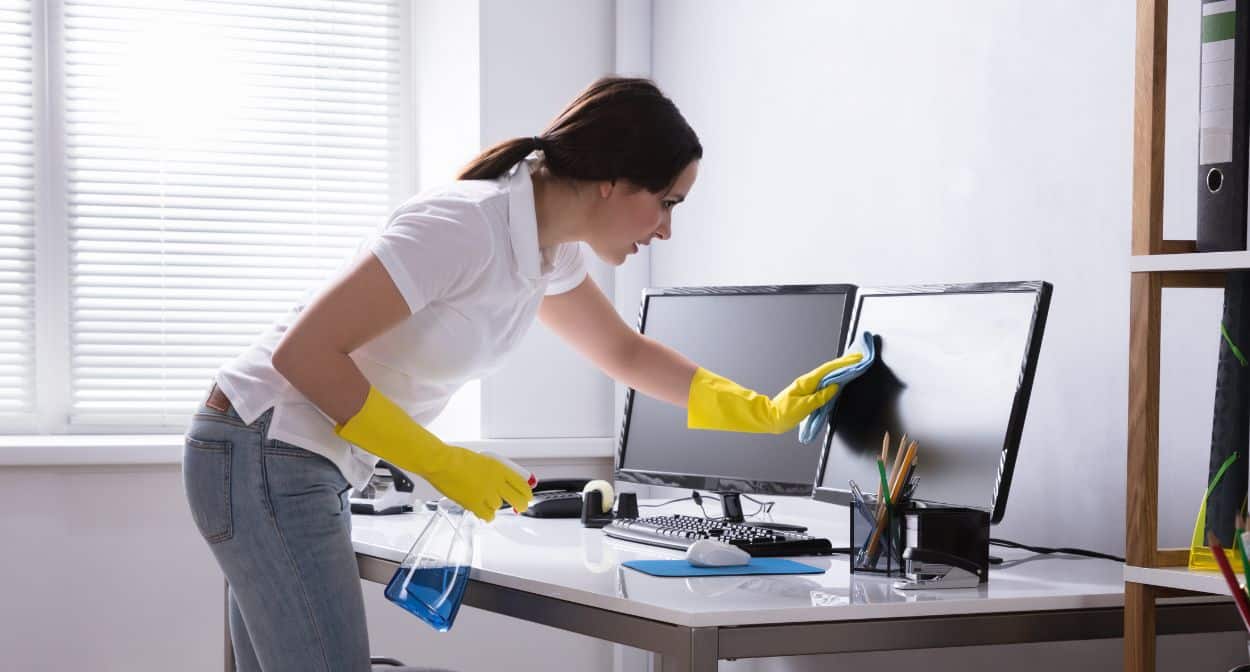 On-Site Management
Our on-site management ensures that the job is completed efficiently, adhering to the highest standards of quality and professionalism.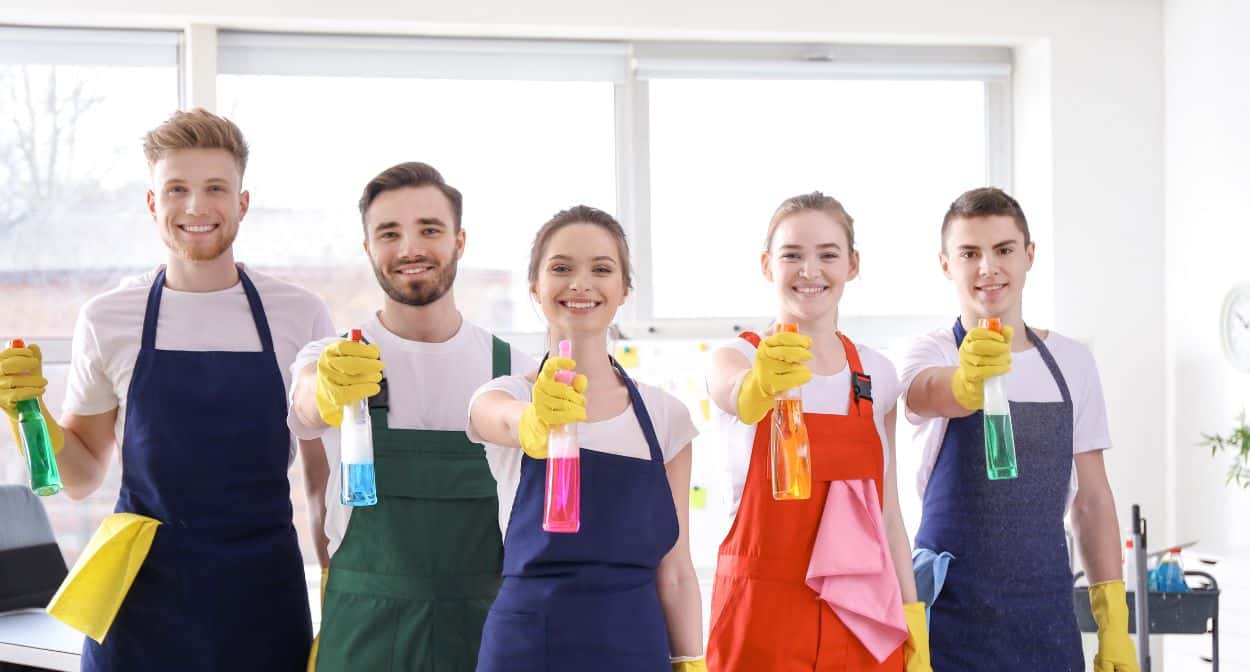 Customized Solutions
Whether it's a rush job or a regular scheduled cleaning service, we have the workforce and expertise to get the job done right.
Deep Dive into Anaheim's Economic Landscape
Anaheim's economic vitality historically roots in its tourism sector, with a thriving manufacturing sector amongst others. The city's economic story is one marked by resilience and adaptability, with a diverse industrial base cushioning economic downturns and providing stability to businesses and investors. The ongoing recovery efforts post-pandemic are a testament to the city's robust economic management, striving to revive its primary revenue-generating sectors.
Moreover, the city's regulatory environment, structured to ensure businesses operate within defined legal frameworks, and its infrastructural readiness, including decent digital connectivity and transportation infrastructure, support a mix of business activities, making it a conducive environment for businesses to thrive.
S&W Maintenance Co.'s Commitment to Quality
Owned and operated by the Wulwick family, S&W Maintenance Co. shares a steadfast commitment to quality and customer service. Our guarantee ensures that work is done promptly and professionally, with on-site management to ensure the job is completed efficiently and to the highest standards. Whether it's a rush job or a regular scheduled cleaning service, we have the workforce to get the job done right.
Dedication to Businesses of Orange County
Here at S&W Maintenance Co., we pride ourselves on being more than just cleaners – we're your partners in ensuring a pristine business environment in Orange County.
Our rich 70-year history speaks volumes about our dedication, while the Wulwick family's guiding principles ensure that every service we offer is top-notch.
We're deeply attuned to the distinct requirements of businesses in this vibrant region, and our commercial janitorial solutions are designed to meet and exceed those needs.
Join hands with us and feel the warmth of a partnership where commitment shines as brightly as the spaces we clean.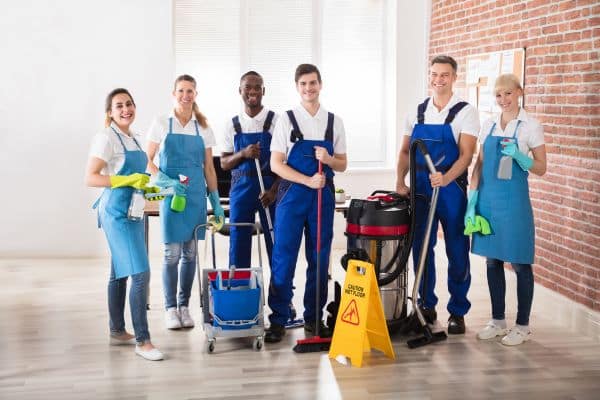 In a city as economically diverse and vibrant as Anaheim, CA, S&W Maintenance Co. stands as a beacon of reliability and quality in commercial janitorial cleaning services. Our rich history, commitment to quality, and customer-centric approach make us the best choice for businesses in Anaheim, ensuring your commercial spaces are immaculate, professional, and welcoming.
Choose S&W Maintenance Co. for commercial cleaning services in Orange County and experience the impeccable, professional, and efficient services that have been our hallmark for over 70 years.
What Our Customers Are Saying
We have been using S & W Maintenance for 15+ years, and have stayed with them because of the personalized, professional service they give us. I know I could call them anytime and they would do their best to fulfill our request. Very happy customer!
Jayme
Cornerstone Church, Long Beach, CA
S & W Maintenance offers the highest quality of customer service and care you could ask for, and they go above and beyond to ensure the staff is performing at their best. It makes a difference in the quality of work when someone is good, and they care about the outcome. I would highly recommend their services.
Cynthia
DAIWA Corporation, Cypress, CA
I have worked with S &W for many years. The staff has always been professional, efficient, and always thorough.
Brenda
PMP Management, Long Beach, CA
S & W has taken care of all our commercial properties in the South Bay (400k plus 2/f) since 1997. I really appreciate the fact that if I have a request or concern I can just call Jeff or Vickie knowing that all will be taken care of right away, and their staff is also wonderful, most have been with us since day one. I highly recommend S & W Maintenance, old fashion customer service with 21st century results.
Adrian Maldonado
Maintenance Manager, Alden Realty Management